As Women's History Month draws to a close it's imperative that we not only look back at the women in labor who got us to where we are today, but that we look ahead to the women in labor who are carrying the torch to where we want to be. 
This month, we honor pioneers like Frances Perkins who, as the Secretary of Labor under Franklin D. Roosevelt, was the first woman ever to be appointed to a presidential cabinet position; and Alice Paul, a New Jersey woman who was the chief strategist in the campaign for women's right to vote.
We must also remember the advancements we've made through tragedy. The Triangle Shirtwaist Factory Fire occurred on March 25, 1911, and to this day is still one of the deadliest industrial disasters in the country, killing 146 garment workers – 123 of them women.
However, the fire led to legislation requiring improved factory safety standards and spurred the growth of the International Ladies' Garment Workers Union (ILGWU), which fought for better working conditions for sweatshop workers. Over time, the ILGWU morphed into UNITE HERE (Union of Needle Trades, Industrial and Textile Employees and Hotel Employees and Restaurant Employees Union), and now represents more than 265,000 members.
In the same breath, we are proud to honor the women of AFSCME New Jersey who have heeded the call for service and work tirelessly to advance the positions of everyone in the labor movement.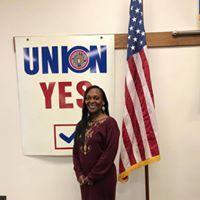 Ramona Thomas is the first ever female president of her local, 2286 Trenton City Workers, a union that was chartered in 1971 and represents nearly 500 workers across the city. This month alone, she has inspired more than a dozen of her members to dedicate their time to attending three separate trainings to become shop stewards and strengthen their local. "What's important to me is that all the members get represented fairly," she said. "That's what really motivated me to run for president, to make a change. I think we're moving forward in the right direction, I think everybody's coming together now."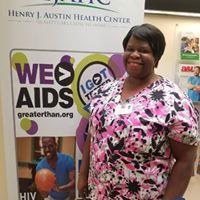 Kimberly Allen, LPN is another member who is fearlessly leading her local. She has a specialty in infectious disease nursing at Henry J. Austin Health Center, Local 3386. "My job is important to me because I serve the insured, under insured, and uninsured people of Trenton and the surrounding communities," she said. "I work here, and I'm also a patient here. We are a pillar and pulse of this community." It's no wonder the third anniversary of her presidency falls during Women's History Month.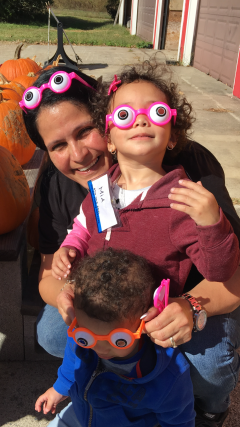 Carmen Rivera is a registered family child care provider who has been a member of the Child Care Workers Union Local 2779, since it was first organized 10 years ago. She is the Camden County Chair for CCWU and frequently translates for Spanish speaking providers at meetings or when there's a problem. "We have a lot of Spanish speaking providers and I feel like I have to help make sure they understand everything," says Rivera. "It's important to me because these kids are what's important. Being able to help the providers understand is good for them and good for kids."
  Jacqueline MacNuff is a literacy specialist at Paterson Public Library Local 2903 where her responsibility is to teach both children and adults to read. "My job is to find out why there was never any success with reading in their school career and change their literacy. They don't come with anything, they don't come with optimism, they don't come with tools, they just come in with hope," MacNuff says. "Without reading there's no freedom. You have no freedom to travel, no freedom to to give your children the lessons that you want them to learn, no freedom in even trying to be healthy and choosing the right things to eat. It's a personal and individual bondage. Whether we make the right choices or not after that, reading allows us to be free to make our own choices. I'm very compassionate about that. Because I think people can do better."
MacNuff also said that becoming union literate is what gave her the choices she needed to join her local and run for president. "The former president never said anything to us but 'We're having a meeting and you're not a member so you can't be here,'" she says. "That's one of the reasons I ran for president. Once I found out what was really going on, and that we could have been members for years, I joined our local, and was elected president that year." McNuff has been President of Local 2903 since she joined her union 15 years ago.
AFSCME women make a difference every day, in their jobs, their community and in their union. Everyday, we say thank you for making our union stronger.