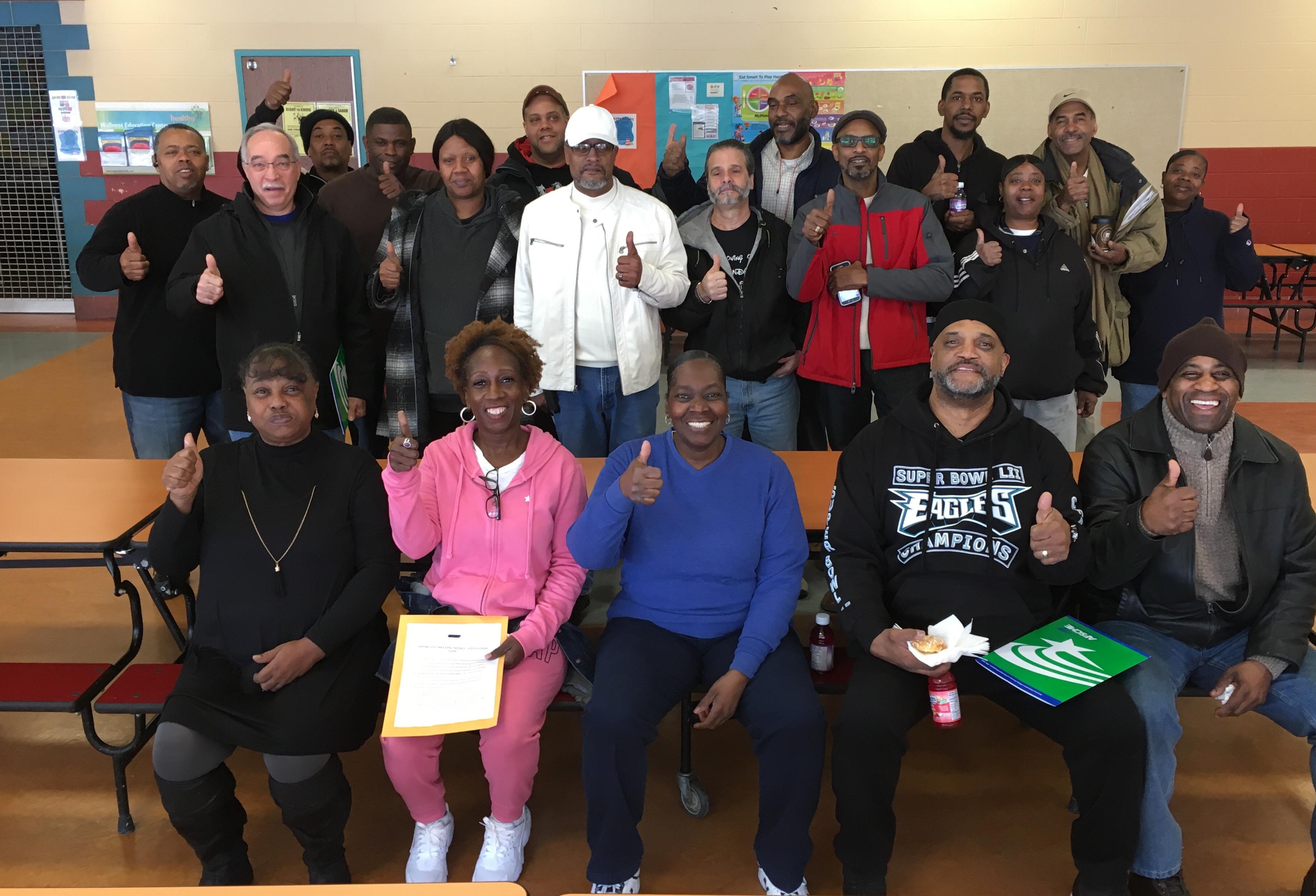 The Trenton School Custodians Association voted unanimously this month to affiliate with AFSCME New Jersey. The singular unit represents approximately 65 custodians across 23 schools throughout the city. In recent years, they have watched as the Trenton School District has privatized vital custodial services and are turning to AFSCME New Jersey to strengthen themselves in the ongoing fight for their jobs.
"Our numbers are dwindling and we don't have enough backbone for what we're fighting for, which is more custodians," said Head Custodian Reginald Gilliard. "It seems like [the school board] doesn't care about what we need."
In addition to facing continued privatization of their services, which often leads to diminished quality and a lack of transparency in public services, the Trenton Custodians will also see their contract expire this year and will begin contract negotiations in the coming months.
"Our biggest concern is the contract and the privatization issue. I think the stronger that we are, the more they'll listen to us. It seems like they listen to the big unions, but not the little unions so we need more support," said Gilliard. 
"We're tired of being backed into a corner," explained another Head Custodian, Robert Fink Jr.  "We were down so much with morale, it was impossible to get the job done. Affiliation with AFSCME NJ is giving us hope that we can change things. We don't want to leave the schools. I want to make my own choice when to go, I don't want to be forced out. In joining with you guys [AFSCME NJ], we now have something to hold on to."
AFSCME New Jersey has 6 other local unions, and represents more than 2,000 members in the Trenton area.