AFSCME New Jersey Council 63 is always here for its members, and we know that your needs don't just stop at union issues. That's why we are proud to introduce you to our list of trusted partners that can help to meet the needs of union members and their families. Services include primary healthcare, addiction and mental health services, legal assistance and more. 
Legal Assistance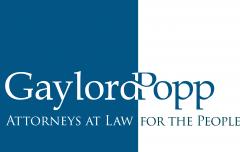 Gaylord Popp LLC is a New Jersey based law firm specializing in workers compensation, social security disability, disability pension appeal, motor vehicle accidents, and personal injury wrongful death.
State Health Benefits

  AFSCME members enrolled in the State Health Benefits Program are eligible for a new kind of primary care. This innovative initiative offers a no copayment, no deductible benefit that works with your current health plan; no need for you to change plans! Services include preventative, urgent, and sick care, health and wellness coaching, chronic disease management, care coordination and much more. Patients get direct access to their physician with same-day or next-day appointments, 24/7 access to manage your care with the Everside Everywhere™ mobile app for online scheduling, prescription refills, online messaging, and virtual appointments, little to no wait to see your Everside Health doctor and onsite labs, medications, and immunizations at no additional cost.
Addiction Treatment Services

At ATSI, clients receive a true continuum of care. Our staff members are here to guide individuals through the entire recovery process, from the first call to our admissions department to the time they complete our program. And since treatment doesn't end upon completion, our aftercare support program ensures each individual has the tools needed to remain clean and sober, and to avoid relapse.