We stand in solidarity with Governor Murphy, and believe that he has proposed a responsible budget and he needs our support to help get it passed. 
Tell your legislator: DON'T balance the budget on the backs of working people. Governor Murphy's budget invests in education and transportation, provides a record pension payment and puts a tax only on New Jersey's millionaires.
Please TAKE ACTION now! Click the TAKE ACTION button to write a letter to your legislator and follow the instructions on the flyer below to make your voice HEARD!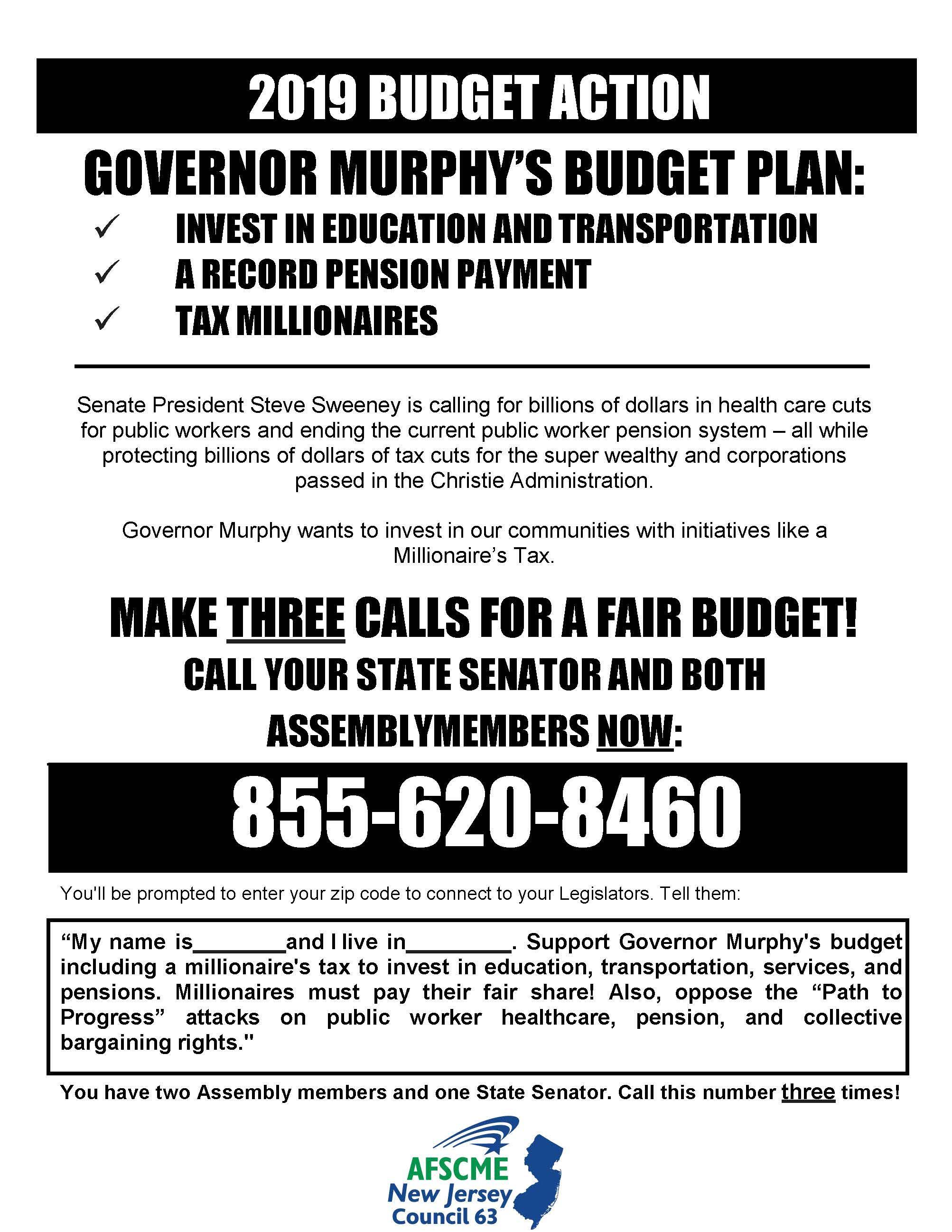 2019statebudget-taxday-leaflet.pdf